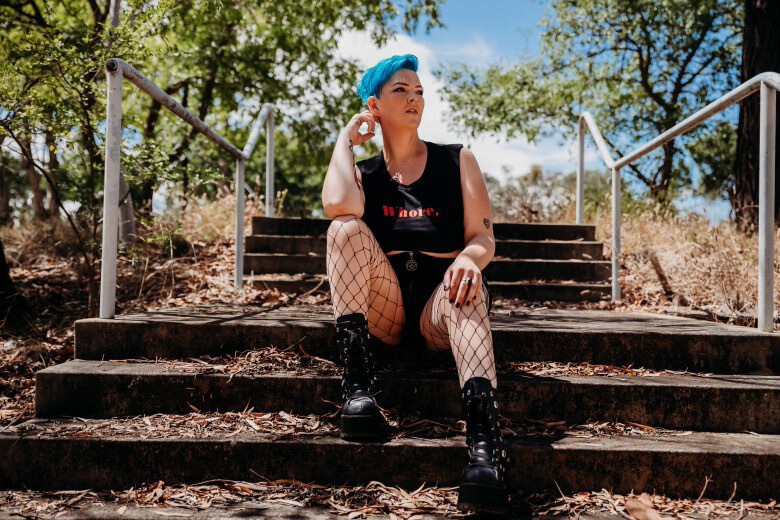 Who can wear these?

Sex workers AND allies are encouraged to wear them! I ask that only sex workers (including the full umbrella of sex work) wear the "Whore" design, but everything else is for anyone to wear. Thank you for checking!

Classic or Boxy T-Shirt?

Classic T-Shirt: A traditional "women's" cut - curved seam which comes in a bit at the waist If you are familiar with AS Colour, this is their WO's Maple Tee 4001 Boxy T-Shirt (New option): A traditional "men's" cut - straight seam from underarm down to the hem, and longer. If you are familiar with AS Colour, this is their Men's Staple Tee 5001 LEFT: Classic T-Shirt RIGHT: Boxy T-Shirt

Budget or Sturdy Tote Bag?

As you might expect from the price difference, the Budget Tote is significantly lower quality. You can see through the fabric when there is light behind it, and this is particularly obvious with the white colour. The Sturdy Tote seems to easily hold 10kg (although your shoulder may not approve!), and would withstand longer term use. Budget Tote: One large main compartment Light weight (GSM unknown) 100% cotton 38cm x 42cm Sturdy Tote: Reinforced shoulder straps One large main compartment Heavy weight, 320 GSM 100% cotton canvas 42cm x 42cm

Do you have different styles?

As I'm starting out, I only have the three styles of top available. In the process of choosing these, I was weighing up factors of gender inclusivity, size range, ethicality of sourcing, fabric used, and price point.

Do you ship internationally?

I DO, but unfortunately it is not cheap. I use AusPost (the Australian postal service) and they calculate the shipping cost automatically at checkout.
(click the picture to see sizing info)